Grace Devotional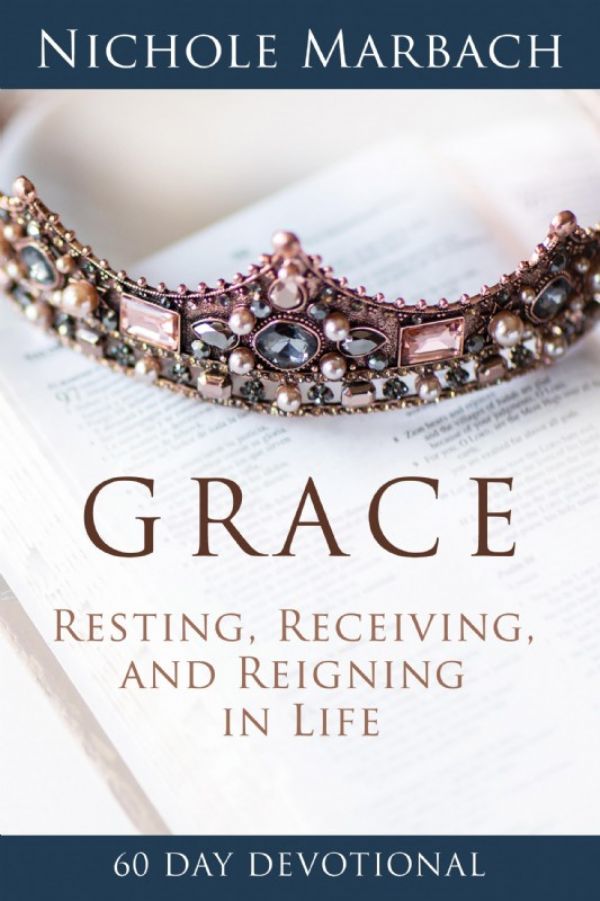 Grace Devotional
SKU#: Available On Amazon
Join Nichole Marbach as she escorts you along a 60-day journey filled with insightful nuggets of truth from God's Word that will teach you who you are in Christ, the authority that's available to you as a believer, and how to receive all that God has for you so you can reign in life.

Nichole leads you through her always enlightening, yet sometimes painful personal experiences and inspires you with in-depth Scripture discussion. Each devotional concludes with daily declarations for you to boldly proclaim over your life to remind you of your true identity and the many blessings you have in Christ.

In a world filled with negativity and hopelessness,Grace: Resting, Receiving, and Reigning in Life will help you stay focused on God's unconditional love and grace and the hope that's available through His Word. When you truly understand how much God loves you and cares for you, you'll be able to rise above your circumstances.

Are you ready? It's time for you to reign in life
Amazon Review:
5.0 out of 5 stars Best Devotional I've Ever Read!!!
I've read many devotional books through the years but none compare to this one. This devotional is a rare gem and I highly recommend it! I love how the author Nichole gives examples from her own life, making it practical for the reader to understand. Much of what is written in this book I can totally relate to and find an enormous amount of comfort, hope and courage. If you want to hear the good news about God and get a clearer picture of Him as a loving and gracious father, then this book is for you. If you buy it, you will be so glad that you did!
Related Categories
**For International orders, please contact Nichole directly at info@nicholemarbach.com about ordering and shipping rates.