Hold On to Hope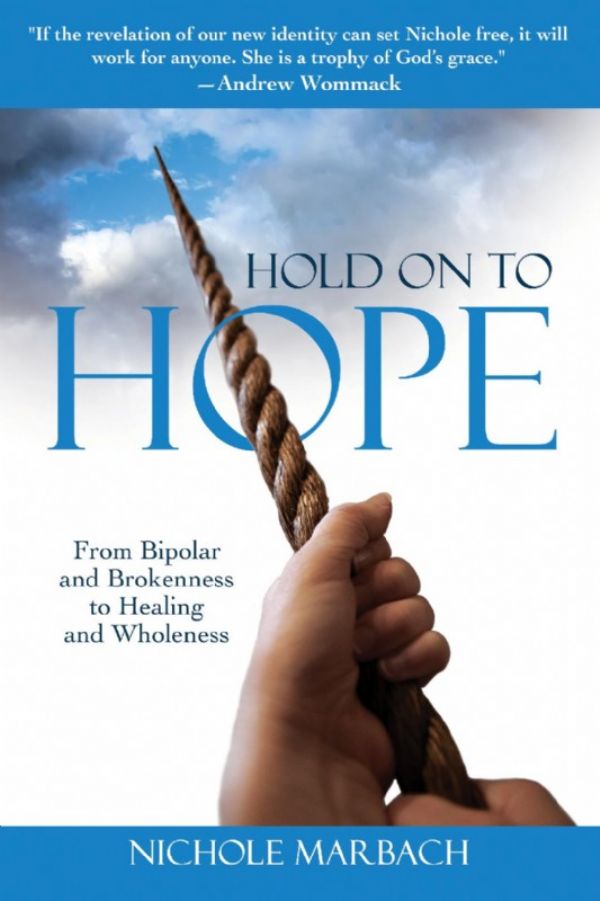 Hold On to Hope
SKU#: Available on Amazon
Nichole's powerful true story,
Hold On to Hope
, is a page turner that takes you inside her remarkable life journey, demonstrating that no one is beyond hope. You'll walk hand in hand with Nichole through her traumatic childhood into a life of triumph. Her story will bring you encouragement as you realize there's victory available for every trauma, incurable illness, addiction, rejection, and heartache; and, there's freedom for every self-destructive loved one who has wandered off the path. In reading
Hold On to Hope
, you'll discover that God is an incredibly Good and Rescuing Father, who leads us into perfect hope, healing, and wholeness in Jesus Christ.
Praise for Hold On to Hope:
"I was thoroughly blessed reading Hold
On to
Hope. Knowing Nichole now, it's hard to believe that she was ever the disturbed woman portrayed in this book. The Lord enabled her to present her story in such a way that you will really feel what she went through. And when you read of how the truth set her free, you'll rejoice with her. I highly recommend this book for anyone who has dealt with rejection, self-hatred, drug or alcohol abuse, mental or emotional disorders, or anyone who doesn't know who they are in Christ. If the revelation of our new identity in Christ can set Nichole free, it will work for anyone. She is a trophy of God's grace."
Founder of Andrew Womack Ministries
Related Categories
**For International orders, please contact Nichole directly at info@nicholemarbach.com about ordering and shipping rates.