God's Heart of Restoration of Relationships CD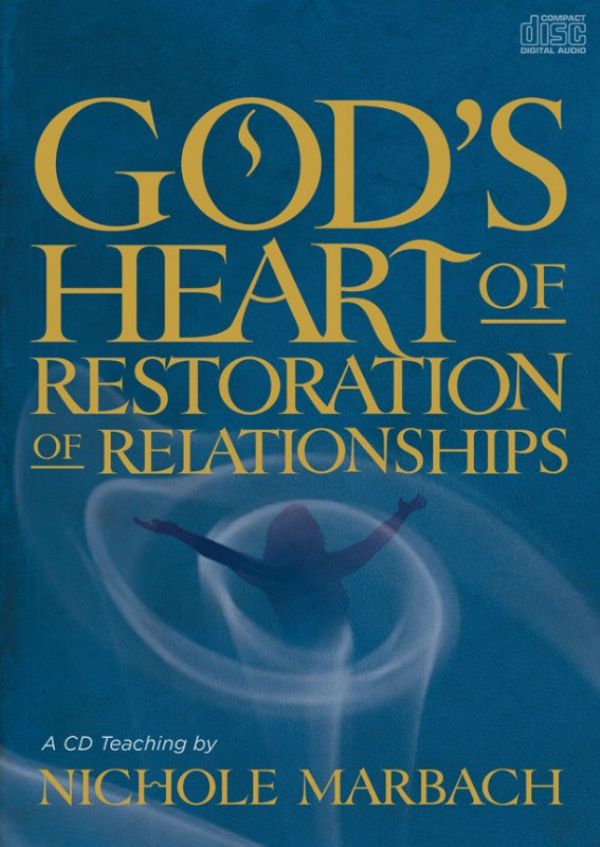 God's Heart of Restoration of Relationships CD
SKU#: PROD60404
God is a God of love and restoration. Nichole shares Heavenly Father's heart of love regarding unity in relationships and walking in love. Christ in us enables us to live without offense and to live in peace with others whenever possible.
Nichole believes that God can take the biggest messes in relationships and turn them into messages to give hope to others. You will be encouraged as you listen to Nichole share how nothing is impossible for our amazing God. Never give up hope! At the end of the teaching, you will be uplifted and touched as Nichole prophesies Heavenly Father's heart of love over the people and God's heart of restoration and unity to those who are believing for a relationship to be restored and healed.
Also available as an MP3 download.
Product Details
Weight: 0.75 lbs.
Related Categories
**For International orders, please contact Nichole directly at info@nicholemarbach.com about ordering and shipping rates.