Know Your Worth Conference
Friday, August 19, 2022 from 7:00 PM to 7:00 PM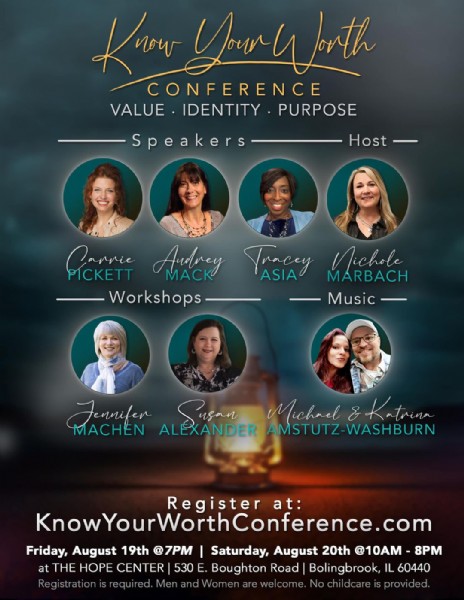 What is your worth? Is it a measurement of what you do? How you look? Many people measure their worth by how they perceive people see them. Others measure their worth by stats and comparisons... but this only leads to revolving and temporary identity. 
Your worth is greater than you can imagine! It's destiny, fulfillment and contentment. 
Our Speakers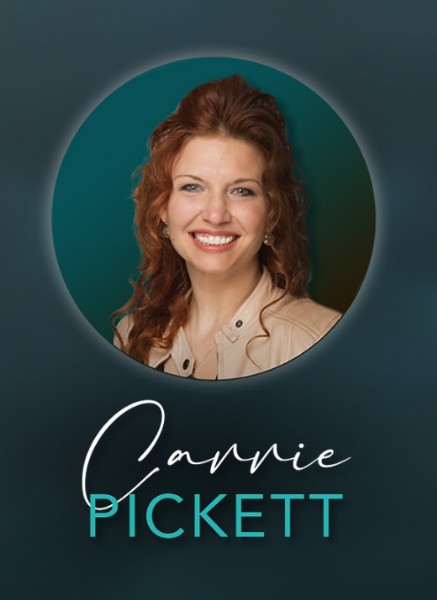 Carrie has been a believer for over thirty years, with a passion and love for God's Word and teaching the truth in over 23 nations. She graduated from Charis Bible College in 1999 and moved to Russia planting a Charis Bible College and Andrew Wommack Ministries office.
While in Russia, Carrie met her husband Mike. Together they grew the Russian ministry to reach over 14 Russian speaking nations. After sixteen years in Russia, Carrie and her husband re-located to Colorado and now serve as Vice President of Charis Bible College and International Operations of Andrew Wommack Ministries.
Mike and Carrie have a heart to reach the world with the grace message and to see powerful ministers raised up with a great commission vision. They have two children, Elliana and Michael, their "missionaries in training."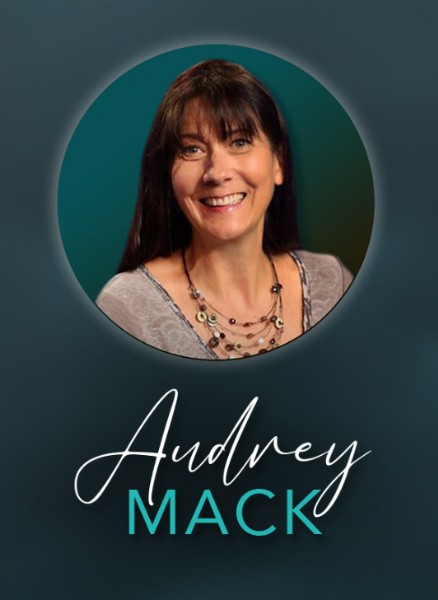 Audrey miraculously met the Lord and was saved in Cannes, France in 1985. In 1986, she followed His direction to leave France to go to Bible school in Tulsa, Oklahoma. Audrey is a graduate of Rhema Bible Training Center and Victory World Mission Center and has been in ministry since 1988. Her first love and desire is to know God, reflect Him, and serve Him.
Her passion for God and her intimacy with the Holy Spirit enabled her to minister across five continents. Healed of bone cancer in 1999, Audrey has a burning desire to bring the message of grace, faith, and healing to this generation and to teach people how to receive healing and heal the sick. 
Her God-given mandate has taken her to the French-speaking nations of the world, most of which are dominated by atheism, Islam, or legalism. Her joy is to see people established in the Word and walking with the Holy Spirit so that with His help, they may become fruitful and fulfill their God-given destiny.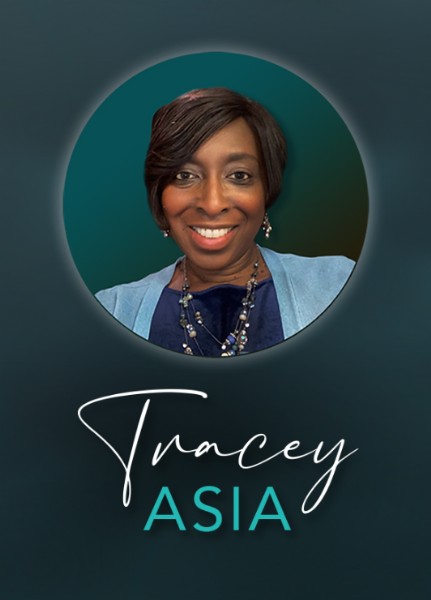 Tracey serves as the Healing School Supervisor and Administrative Assistant at Charis Bible College. She and her husband, Gregory are both licensed and ordained ministers.
Tracey has always had a heart to serve wherever the Lord placed her. She has faithfully served in various areas of her local church. One of her passions is teaching the "sure Word" of God and sharing the message of His unconditional love and grace as revealed through Jesus Christ.
Both Tracey and her husband have received so many invaluable truths and revelations from God's word and they continue to receive daily. They enjoy learning and growing in the knowledge of God and sharing those revelations with others.  They recognize that we will be on this exciting journey with the Lord our entire lives and "The Best Is Yet To Come"…. Ephesians 3:20-21.
Hosted By: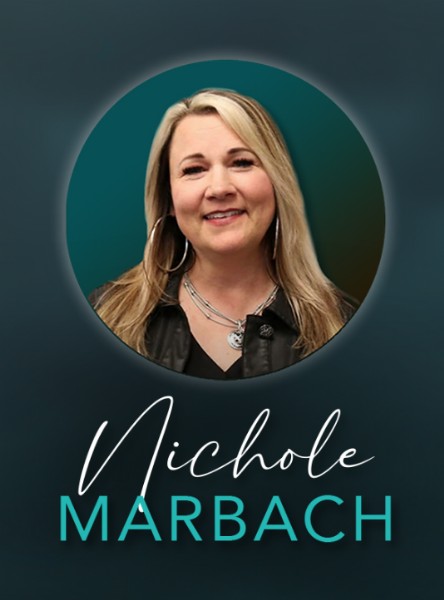 Nichole, a graduate of Charis and an ordained minister, is a married mother of three and a seasoned speaker, teacher, and author. Nichole's powerful testimony is one of overcoming panic attacks, bipolar disorder, self-injury, suicide attempts, alcoholism, and other addictions.
She now has a passion to minister to hurting people, as well as people with mental illnesses, teaching them that Jesus paid the price for their healing and encouraging them to stand firm on God's promises, knowing that nothing is impossible for Him!
Besides ministering throughout the U.S. and internationally at recovery groups, prisons, in business settings, churches, and as a conference speaker, Nichole has also appeared on several television and radio programs.
Her Healing Journey has aired on Andrew Wommack's GospelTruth.TV program and on CBN's The 700 Club. Nichole is the founder of Nichole Marbach Ministries and The HOPE Center in Bolingbrook, Illinois.
Workshop Leaders: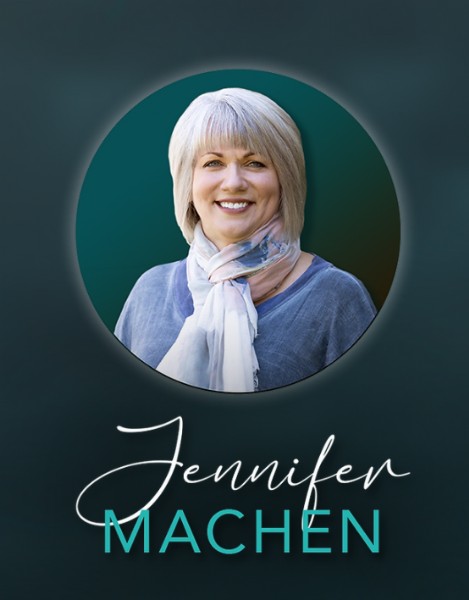 Jennifer Machen is the wife of Mark Machen, who pastors Life of Faith Church in Birmingham, Alabama.  They have been married for over 30 years and have 3 children and 5 grandchildren.  
Jennifer has been by her husband's side as they have led and pastored since 2011.  She is a graduate of Charis Bible College Birmingham.  In 2011, Jennifer and Mark's lives were radically transformed by the message of God's Love and Grace.  
The truth that they discovered created for them a relationship with their Heavenly Father that they never thought possible.  Jennifer loves sharing her journey with others so that they can experience the same freedom that she lives in every day.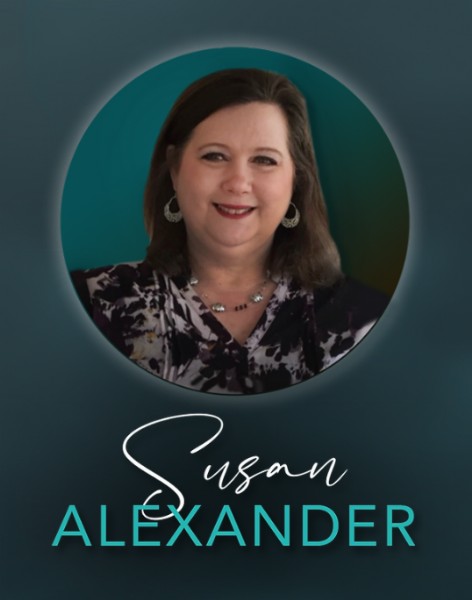 Susan is a 3rd year graduate from Charis Bible College Birmingham and facilitator of Charis Healing University which meets weekly at the Birmingham campus.  She also serves on staff with Nations Arise, a missions ministry of Life of Faith Church. 
She has a heart to see people all over the world live out their God given calling and potential through knowing Jesus and the power of His resurrection.  She grew up and resides in the suburbs of Birmingham, AL with her husband, Barry of 43 years.  They have 2 grown daughters and 2 grandchildren.​
Workshop Title: Come Away with Him
"We already have all we need in the Kingdom, but how do we access what God has already provided?  How do we hear the voice of our Father?  How do we know what God wants us to do?  How do we silence the voice of the enemy?  This workshop will put to rest the struggles we may still be wrestling with and open new insights into walking step by step in tune with His Spirit.  
Worship By: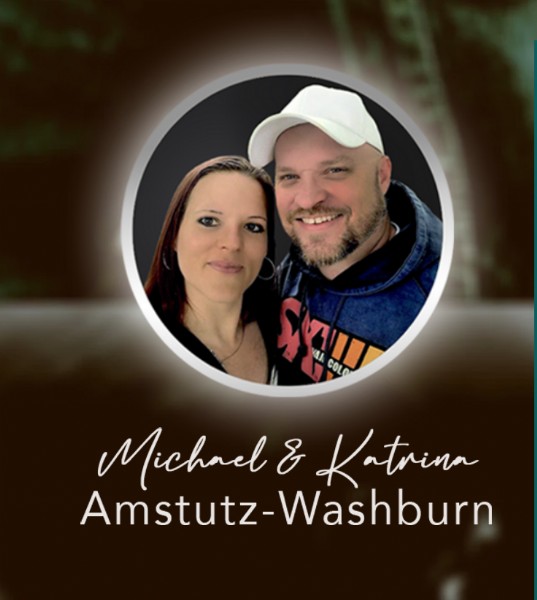 Michael & Katrina are overcomers. Both are survivors of tragedy and abuse.
Michael was a Pantheistic Universalist who's journey met an unexpected end after the loss of his first wife to metastatic breast cancer and a life-altering encounter with the living God.
Katrina was raised in a ministry family and has had a deep relationship with the Holy Spirit her whole life. A life that was forever altered as her alcoholic ex-husband became more and more violent, abusive and life-threatening.
Michael and Katrina met at Charis Bible College in Colorado while ministering with the Charis worship team. Now together, they have a deep passion to share the love of Jesus through music and prophetic ministry. Their combined life experiences and their relationships with the Holy Spirit give Michael and Katrina a unique and powerful perspective on becoming the Overcomer and living a victorious life in Christ.
Event Location
The Hope Center • 530 E Boughton Road • Bolingbrook, IL 60440 •