Jeremiah 31:3 12 Ounce Coffee Mug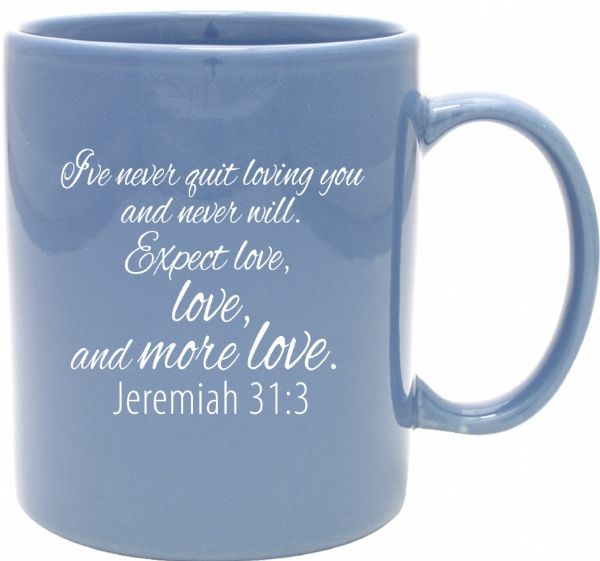 Jeremiah 31:3 12 Ounce Coffee Mug
SKU#: PROD65725
What a beautiful reminder for anyone about how the Father has never and will never stop loving us. We will always be secure in His amazing love. Waking up to this verse brings joy to the heart and this mug will make a great gift for anyone. We all need this daily reminder from the Father's heart.
FOR MORE THAN ONE MUG, PLEASE CONTACT NICHOLE DIRECTLY AT INFO@NICHOLEMARBACH.COM OR FACEBOOK MESSENGER TO ORDER BECAUSE IT COSTS SIGNIFICANTLY LESS TO SHIP MULTIPLE MUGS.
Product Details
Weight: 10 lbs.
**For International orders, please contact Nichole directly at info@nicholemarbach.com about ordering and shipping rates.