There is NOTHING wrong with you! CD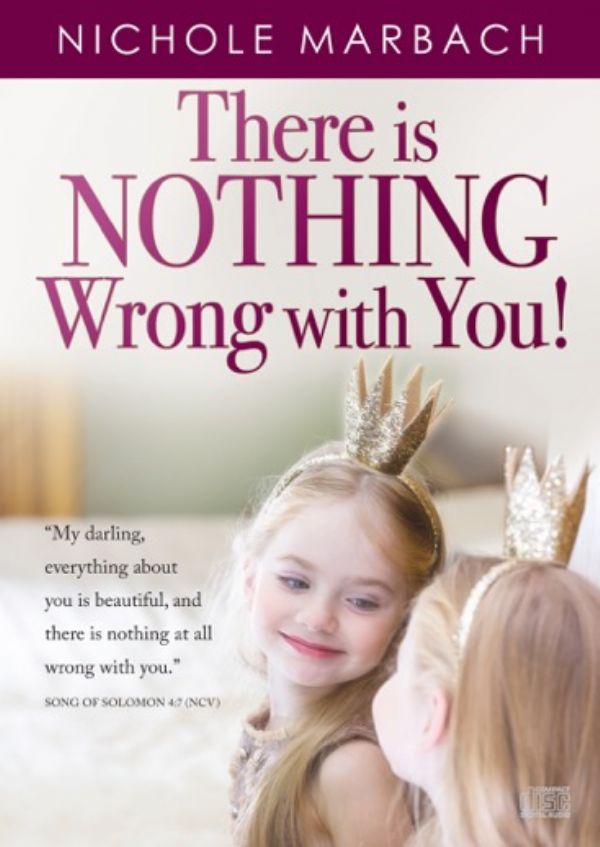 There is NOTHING wrong with you! CD
SKU#: PROD64558
Imagine who you would be if you realized there was nothing wrong with you. Imagine how your life would be transformed in every area. In this MP3 teaching, Nichole explains how Jesus took everything that was wrong with us at the cross being the final sacrifice for all time. We have a new identity and we can boldly proclaim, "There is nothing wrong with me!" Be encouraged as you listen to this transforming truth from the Word of God that we need to be reminded of on a daily basis.
Powerful testimony from a woman who listened to this message live at the Branson, MO Women of Grace Conference:
"Nichole, it wasn't until I heard this message that I realized I've had the thoughts, "There's something wrong with you! What's wrong with you?" swimming around in my head for YEARS. Like, I don't remember NOT having that thought pattern. This snapped me out of it. It was like I was being stalked by little birds with dart guns and this message helped me to see it! So, what do we do with birds of accusation? We pull out the big guns of truth! THERE IS NOTHING WRONG WITH ME! Pew! Pew! Dead birds. My sister and I are constantly reminding each other of this."
Grace Lamprecht - Minneapolis, MN

Product Details
Related Categories
**For International orders, please contact Nichole directly at info@nicholemarbach.com about ordering and shipping rates.