The Place of His Presence Conference
Friday, October 14, 2022 from 7:00 PM to 7:00 PM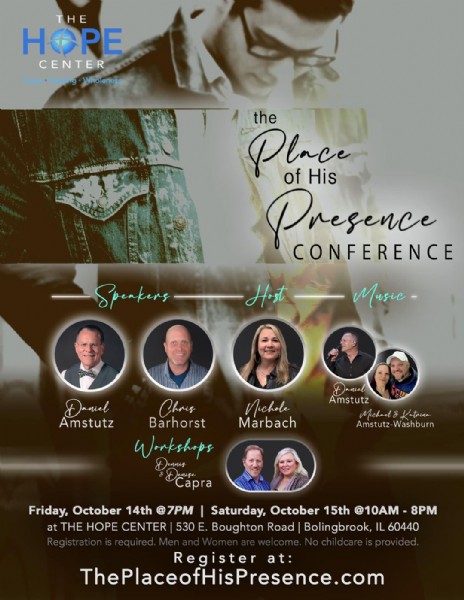 In this 3rd Great Awakening, we are part of a movement like none have ever seen before! God is calling for men and women to rise up and walk in Spirit and Truth. We are filled with power...we are overcomers...because we have the Holy Spirit inside of us! Join us! You don't want mto miss it!
Join us with special guests: Daniel Amstutz, Chris Barhorst, Nichole Marbach & Music by Daniel Amstutz & Michael and Katrina Amstutz-Washburn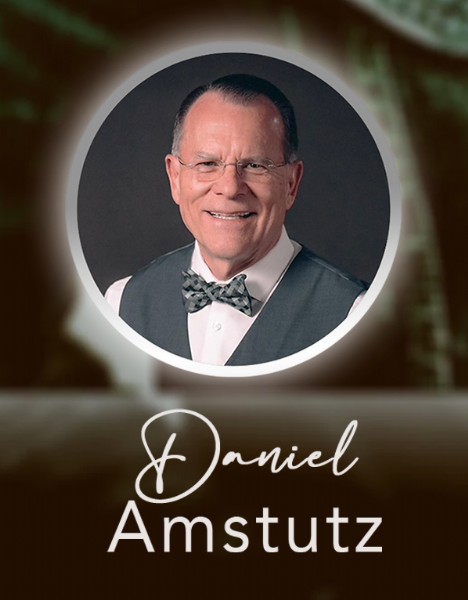 Daniel Amstutz is a seasoned ordained minister who has served as a pastor, associate pastor, and primarily as a worship leader for more than 45years. Daniel is president of Daniel Amstutz Collective, Inc. and is passionate to see the balance of Spirit & Truth, and the revelation of new covenant worship impact the body of Christ.  Daniel is also on the faculty of Charis Bible College In Woodland Park, Colorado, where he serves as the director of the Charis Worship Ministry, the School of Worship Arts, and the director of The Healing School. He holds a Bachelor of Music Degree from the University of Colorado in vocal performance and Bachelor of Theology Degree from Christian Life School of Theology.   He is a published author, songwriter and recording artist.  He has been married for 45years, with two grown children and 7 grandchildren.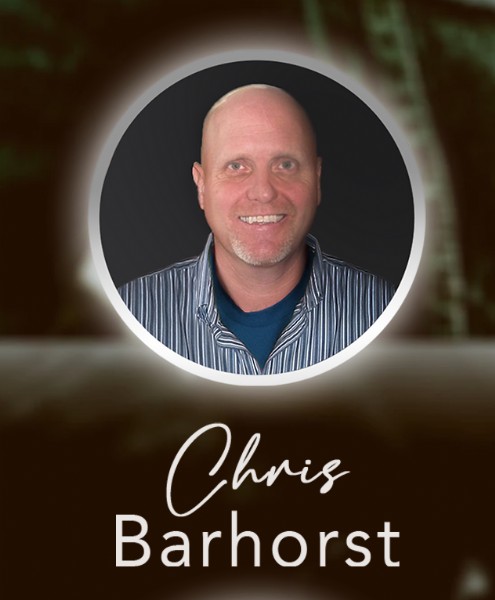 Chris Barhorst is a called of God Bible teacher and pastor of true life Church in Greenville Ohio. He holds an Associate Degree in Biblical studies and a Bachelor's Degree of Ministry from Central Christian University of Blytheville, Arkansas.
Chris is a graduate of the Charis Bible College Continuing Education for Ministers program and serves as a Regional Advocate for ARMI (Association of Related Ministers International), Andrew Wommack's Minister's association.
In addition to his pastorate, Chris is passionate about witnessing to the lost, which includes apologetics and those deceived by false religious groups such as Mormons and Jehovah's Witness'.
Brother Barhorst believes that the more a believer understands the true grace and faith message, the more that message will motivate that person to action.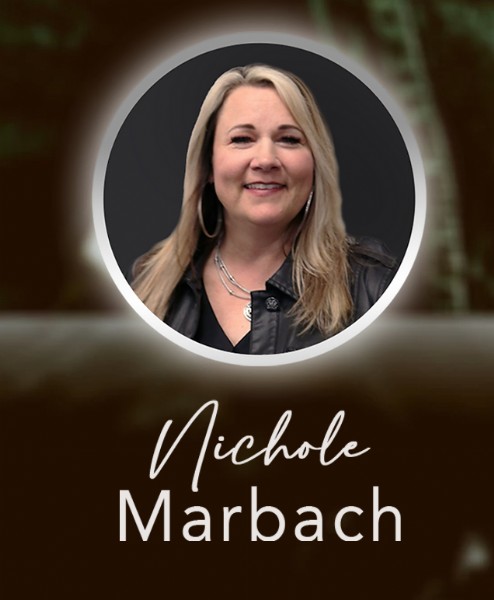 Nichole Marbach, a graduate of Charis and an ordained minister, is a married mother of three and a seasoned speaker, teacher, and author. Nichole's powerful testimony is one of overcoming panic attacks, bipolar disorder, self-injury, suicide attempts, alcoholism, and other addictions.
She now has a passion to minister to hurting people, as well as people with mental illnesses, teaching them that Jesus paid the price for their healing and encouraging them to stand firm on God's promises, knowing that nothing is impossible for Him!
Besides ministering throughout the U.S. and internationally at recovery groups, prisons, in business settings, churches, and as a conference speaker, Nichole has also appeared on several television and radio programs.
Her Healing Journey has aired on Andrew Wommack's GospelTruth.TV program and on CBN's The 700 Club. Nichole is the founder of Nichole Marbach Ministries and The HOPE Center in Bolingbrook, Illinois.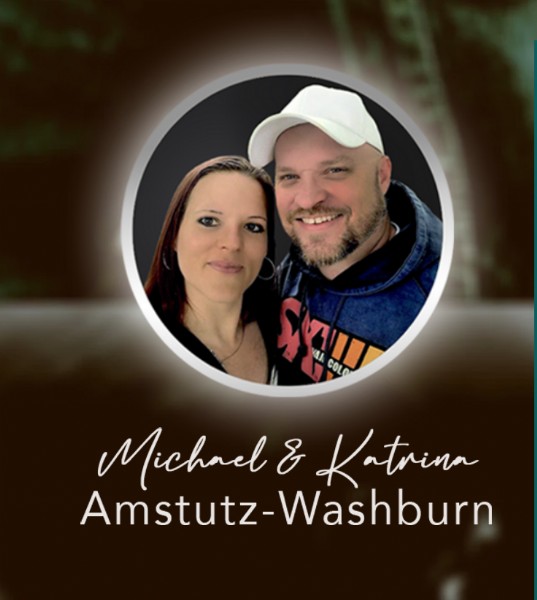 Michael & Katrina Amstutz-Washburn are overcomers. Both are survivors of tragedy and abuse.
Michael was a Pantheistic Universalist who's journey met an unexpected end after the loss of his first wife to metastatic breast cancer and a life-altering encounter with the living God.
Katrina was raised in a ministry family and has had a deep relationship with the Holy Spirit her whole life. A life that was forever altered as her alcoholic ex-husband became more and more violent, abusive and life-threatening.
Michael and Katrina met at Charis Bible College in Colorado while ministering with the Charis worship team. Now together, they have a deep passion to share the love of Jesus through music and prophetic ministry. Their combined life experiences and their relationships with the Holy Spirit give Michael and Katrina a unique and powerful perspective on becoming the Overcomer and living a victorious life in Christ.
Event Location
The Hope Center • 530 E Boughton Road • Bolingbrook, IL, IL 60440 •